The rapid way to reach your diverse customer segments
Introduction
Welcome to the Dynamic Landing Page Framework's (DLP) design guide. This guide will help you use the DLP's template layouts and catalog of off-the-shelf components to rapidly produce landing pages.
Jump to Components
What is the DLP?
The DLP stands for dynamic landing page framework. These page templates, components, and JSON controller files build landing pages on the fly. After a template is decided upon in collaboration with designers, developers and marketers, that template is installed, and multiple JSON files can be built off cycle and on the fly by to iterate on any myriad types of versions.
Why Use the DLP?
Prospects come to a landing page for a specific purpose. A site that's tailored to help a prospect accomplish a specific goal is more likely to perform well than a site that is trying to meet every possible goal at once. Most products have multiple audiences, each with a different goal. The DLP allows the speedy creation of multiple landing pages, each focused on meeting a different audience goal. Each visitor is served only the version of the content that matches their particular goal.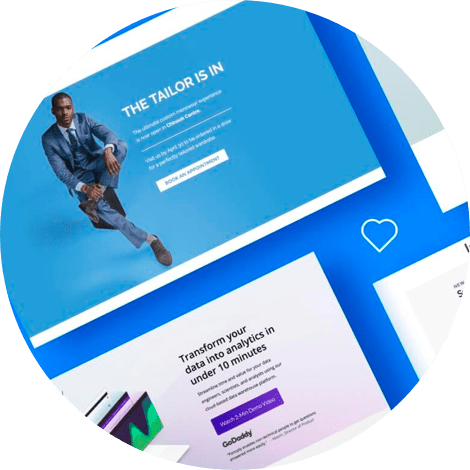 A Glossary of terms:
Business proposition: The business proposition is a clearly defined reason for a customer to buy our product over another company. The value proposition should be defined by this equation:[Who's the customer] + ["why should I buy from you?"] + ["why not buy from a competitor"] = value prop
Friction: Friction is the unease a customer feels when giving up their privacy. Fewer questions mean less friction. Less friction correlates to higher conversion.
Incentives: Customer incentives lower the amount of friction for the customer to give us their information. An incentive is something of value we give them like a white paper, a product guide, etc.
SEO: Search Engine Optimization.